ABOUT LSSSE
As part of the Indiana University Center for Postsecondary Research, LSSSE has been a provider of research products and services centered on the study of the law student experience since 2004. Through our consulting services, we help law schools maximize the usefulness of their Survey data and their assessment activities. Through our research functions, we are a source of macro-level, empirical information about the law student experience.
In thirteen administrations, 196 law schools in the U.S. (177), Canada (17), and Australia (2) have administered the LSSSE Survey, eliciting over 310,000 student responses—the largest such dataset in existence.
LSSSE adheres to the following core values:
        

Rigor in research practices

        

Responsiveness in meeting the needs of law schools and clients

        

Diligence in voicing the student perspective

        

Vigilance in remaining abreast of salient trends in legal education

        

Openness in fostering strategic partnerships

        

Dedication in working for the betterment of legal education
DIRECTOR'S MESSAGE
Students are the lifeblood of legal education. This basic proposition is worthy of emphasis because the student perspective is too often missing from discussions of the future of legal education. Law school reform efforts, premised on benefiting students, are scarcely made with a holistic understanding of the student experience. Broadening this understanding is where LSSSE comes in.

One of the central aims of LSSSE is to provide valid and reliable insights about legal education, from the perspective of students. We are particularly interested in student perceptions of the effects and impacts of their law school experiences.

Our flagship service is the LSSSE Survey. Since 2004, over 310,000 students from 196 law schools in the U.S., Canada, and Australia have responded to the Survey. This is the largest such dataset, and it represents a wealth of valuable insights. The LSSSE Survey focuses on teaching, learning, and interactive methods that extensive research conclude are linked to student performance.

For law schools, LSSSE provides an array of assessment tools. Through the LSSSE Survey, schools can acquire critical information about the experiences of their students. Through our consulting services, we help law schools maximize the tangible usefulness of their Survey data.

And again, all of this is premised on bringing the student voice to the fore. The last few years have brought about much soul searching and reflection within legal education. Schools have been forced to consider their future in the context of new realities. Central to this process has been the consideration of how legal education can better serve students.

At LSSSE, we remain committed to helping law schools understand their students and the effects of their programs. We also remain committed to amplifying the student voice. As legal education moves into the future, the student perspective must help inform the path forward.

Sincerely,

-Aaron N. Taylor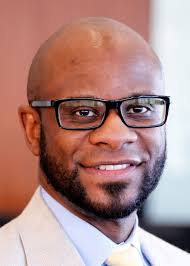 Aaron N. Taylor is director of LSSSE and an assistant professor at Saint Louis University School of Law. A career higher education administrator and faculty member, Professor Taylor's primary teaching and research interests are in the areas of education law and legal ethics. His scholarly articles have appeared in journals published by American University, Howard University, University of Notre Dame, and University of New Mexico. His commentaries have appeared in numerous publications, including the Chronicle of Higher Education and the South Florida Sun Sentinel. He is also a frequent media commentator on education and diversity issues. Professor Taylor received a bachelor of arts in political science from North Carolina A&T State University, a juris doctor from Howard University, and a doctorate in higher education leadership and policy from Vanderbilt University. He is also an alumnus of the Harvard University Administrative Fellowship Program.
Contact Aaron via email: ataylo65@slu.edu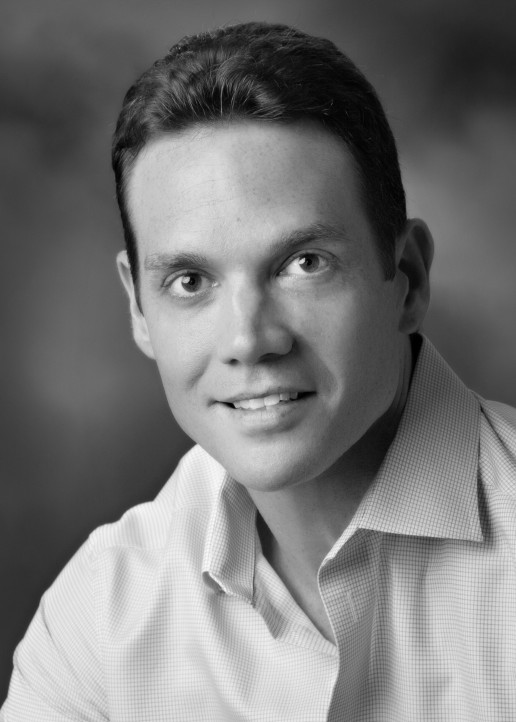 Chad Christensen is LSSSE's Project Manager. In this role, he leads daily operations and works closely with law schools to encourage exploration and use of LSSSE results. Prior to joining LSSSE, Chad devoted more than a decade to student affairs working as a strategic manager for graduate and professional degree programs. During that time he focused on enrollment management, professional student engagement and success, and organizational strategy. Chad earned a Ph.D. in Higher Education and Student Affairs from Indiana University and a M.A. in English from the University of North Florida.
Contact Chad via email: chachris@indiana.edu
Staff

Research Associates
Amy Ribera
Louis Rocconi

Office Coordinator
Barbara Stewart

Office Secretary
Katie Noel

Web Developer
Hien Nguyen

Contact Us


Phone: 812.856.5823
Email: lssse@indiana.edu
Dan Bernstine
President
Law School Admissions Council
Barry Currier
Managing Director
Section of Legal Education and Admissions to the Bar
American Bar Association
Bryant Garth (chair)
Chancellor's Professor of Law
University of California, Irvine School of Law
Richard A. Matasar
Senior Vice President for Strategic Initiatives and Institutional
Effectiveness
Tulane University
Rachel F. Moran
Michael J. Connell Distinguished Professor of Law and Dean Emerita
UCLA School of Law
Lauren Robel
Provost and Executive Vice President
Indiana University, Bloomington
William Sullivan
Founding Director
Educating Tomorrow's Lawyers
Institute for the Advancement of the American Legal System
University of Denver
Elizabeth Chambliss
Professor of Law
New York Law School
Shari Diamond
Howard J. Trienens Professor of Law
Northwestern University Law School
William Henderson
Professor of Law and Val Nolan Faculty Fellow
Indiana University Maurer School of Law
Andrew P. Morriss
Dean and Anthony G. Buzbee Endowed Dean's Chair
Texas A&M University School of Law
Carole Silver
Professor of Global Law and Practice
Faculty Director, Executive LLM Chicago
Northwestern Pritzker School of Law
Joyce Sterling
Professor
University of Denver Sturm College of Law