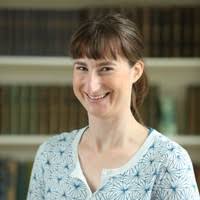 Guest Post by Kirsten Winek, J.D., Ph.D.
Manager, Law School Analytics and Reporting
American Bar Association Section of Legal Education and Admissions to the Bar
Successfully completing a dissertation is never easy.  However, perseverance, coffee, and robust data can make the process manageable.  LSSSE was invaluable to my dissertation research, since it collects information on the activities of law students nationwide as well as their evaluation of how the law school experience contributed to their gains in writing skills.
Having previously worked in law school career services, I was familiar with criticisms that law students and graduates lacked the writing skills needed for law practice.  A review of the legal education literature turned up studies that delved into this issue and affirmed this was a problem.  As such, I decided to focus my dissertation research on determining which law school activities impacted law students' self-reported gains in writing skills since this information could help law schools prepare their students for the writing required in law practice and on the bar exam.  My data came from the 2018 LSSSE administration, which surveyed law students about numerous law school activities and asked them to evaluate the extent their law school experience contributed to their writing skills gains.  I limited my sample to all full-time, third-year LSSSE takers as they would have had the opportunity to take upper-level writing courses, legal clinics, and writing-centric extracurricular activities such as Law Review and Moot Court.
To frame my research, I used Alexander Astin's Involvement Theory.  This theory posits that the more students involve themselves in their higher education experience, the more they learn and grow from that experience.  Thus, students who participate more in their law school experience may realize skills gains from that experience.  To guide my data analysis, I used Alexander Astin's I-E-O model (Inputs-Environment-Outcomes).  Inputs are the attributes students bring with them to higher education, environment is all the pieces of the higher education experience, and outcomes are the skills and attributes students have at the end of the higher education experience.
Although Astin developed the aforementioned frameworks using undergraduate students, both can be applied to law students and work quite well with LSSSE data.  LSSSE is based on student engagement theory, which is very similar to Astin's Involvement Theory.  LSSSE gathers the data needed for the inputs, such as LSAT scores, undergraduate GPA, race/ethnicity, gender identity, age, and parental education.  To encompass the law school environment, LSSSE asks students dozens of questions about their courses and class preparation, co-curricular activities, interactions with peers and faculty, and satisfaction with various aspects of law school.  Finally, for the outcome of this study, LSSSE provided information on law students' self-reported writing gains via the question asking students to evaluate the contributions their law school experience made to their writing skills.
After running the LSSSE data through a stepwise multiple regression analysis, several statistically significant predictors of student self-reported writing gains emerged.  I will focus on the four strongest predictors here.
Interestingly, the four strongest predictors of law student self-reported gains in writing skills were actually self-reported gains in other skills.  The extent to which students' law school experience contributed to their skills in 1) speaking clearly and effectively, 2) thinking critically and analytically, 3) developing legal research skills, and 4) acquiring job or work-related knowledge and skills, respectively, all positively impacted student self-reported writing gains.
What are the implications of these findings for law schools?  The fact that gains in three different skills (speaking, thinking, and researching) each had a positive relationship to self-reported writing gains revealed that writing skills are not learned in a vacuum – they are developed together with other skills.  Critical and analytical thinking as well as legal research are essential parts of legal writing, and preparing for an oral argument or presenting on one's written work may help in the writing process, too.  Therefore, when possible, writing should be taught or practiced in conjunction with speaking, critical and analytical thinking, and legal research since these skills each had a positive impact on student self-reported gains in writing.  Introductory legal writing courses usually combine all these skills, but this approach may not be practical in upper-level courses that do not have writing as a focal point.  However, faculty teaching a seminar course that includes a paper or supervising student law review articles could require students to orally present on their work so they involve all three skills, as legal research and critical and analytical thinking are already key parts of these writing assignments.
Additionally, the positive relationship between student self-reported gains in work or job-related skills and student self-reported gains in writing is unsurprising given the prominent role writing plays in legal practice.  Law schools should stress to students how important good writing is for legal practice, as well as for success on the bar exam, and ensure they learn and practice writing skills throughout their time in law school.
These selected findings from my dissertation research provide a look at the valuable insights LSSSE can provide to researchers and legal education.  These implications should encourage law schools to maintain or increase the work they may already do in helping their students learn or practice legal writing skills.