Although reading, class preparation, and classroom engagement are crucial to law student success, extracurricular activities provide unique experiences for hands-on learning and skill development. LSSSE asks about the activities in which law students have either already participated or plan to participate in the future. Which activities attract the most law students?
The majority of law students plan to complete a field placement (79%), engage in pro bono work or public service (74%), and join a law student organization (74%) before graduation. Around half of law students will be or already have been a law student organization leader, and around two in five are drawn to serving as a law journal member. However, students are somewhat less likely to include moot court and working with faculty members on research or committees in their extracurricular plans. Most law students do not plan to study abroad.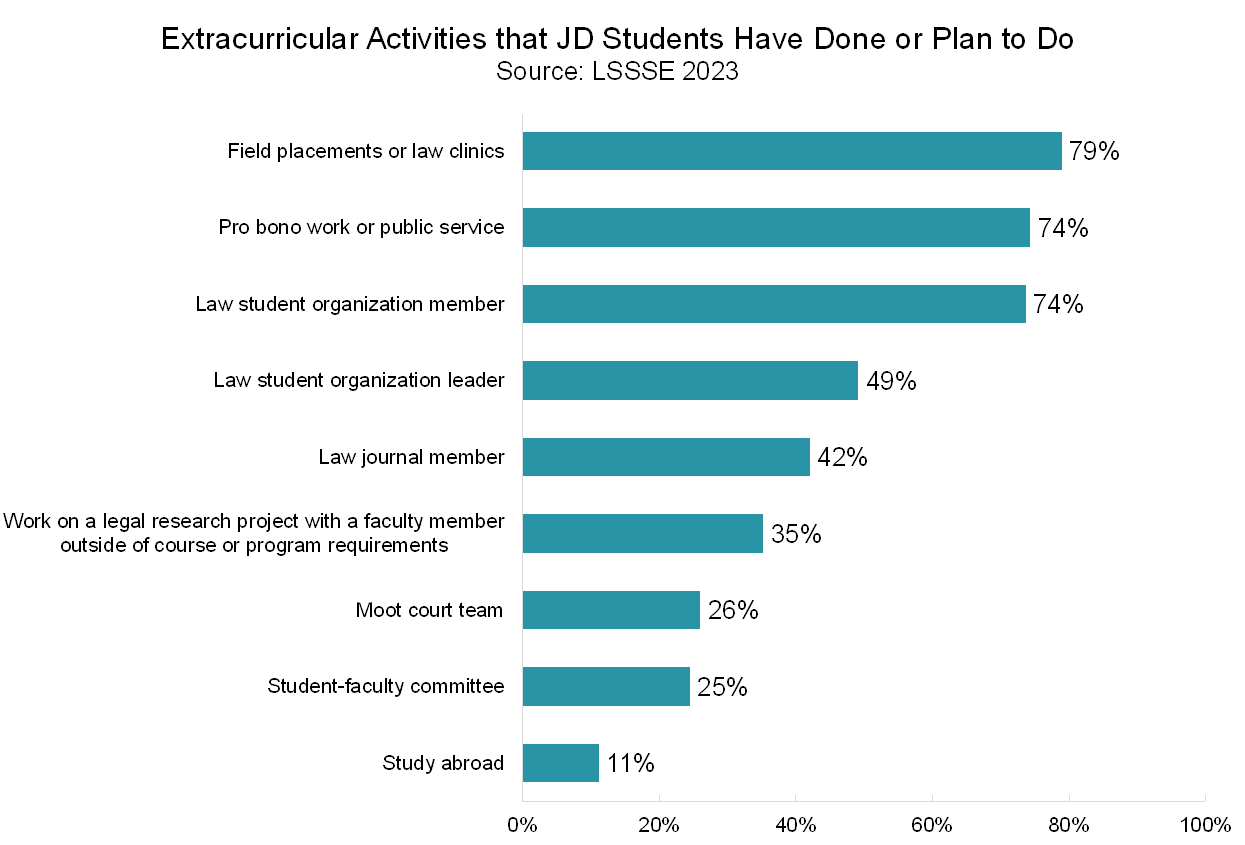 We know from previous LSSSE research that part-time students are somewhat less likely than their full-time classmates to engage in extracurricular activities. When we zoom in on part-time students specifically, which activities do they tend to make their highest priorities?
Field placements, pro bono work, and law student organization membership remain at the top of the list for part-time students. However, only about half of part-time students plan to join a student organization. Around a third (32%) of part-time students are interested in working on a legal research project, and around three in ten part-time students (29%) either have been or want to be a law journal member.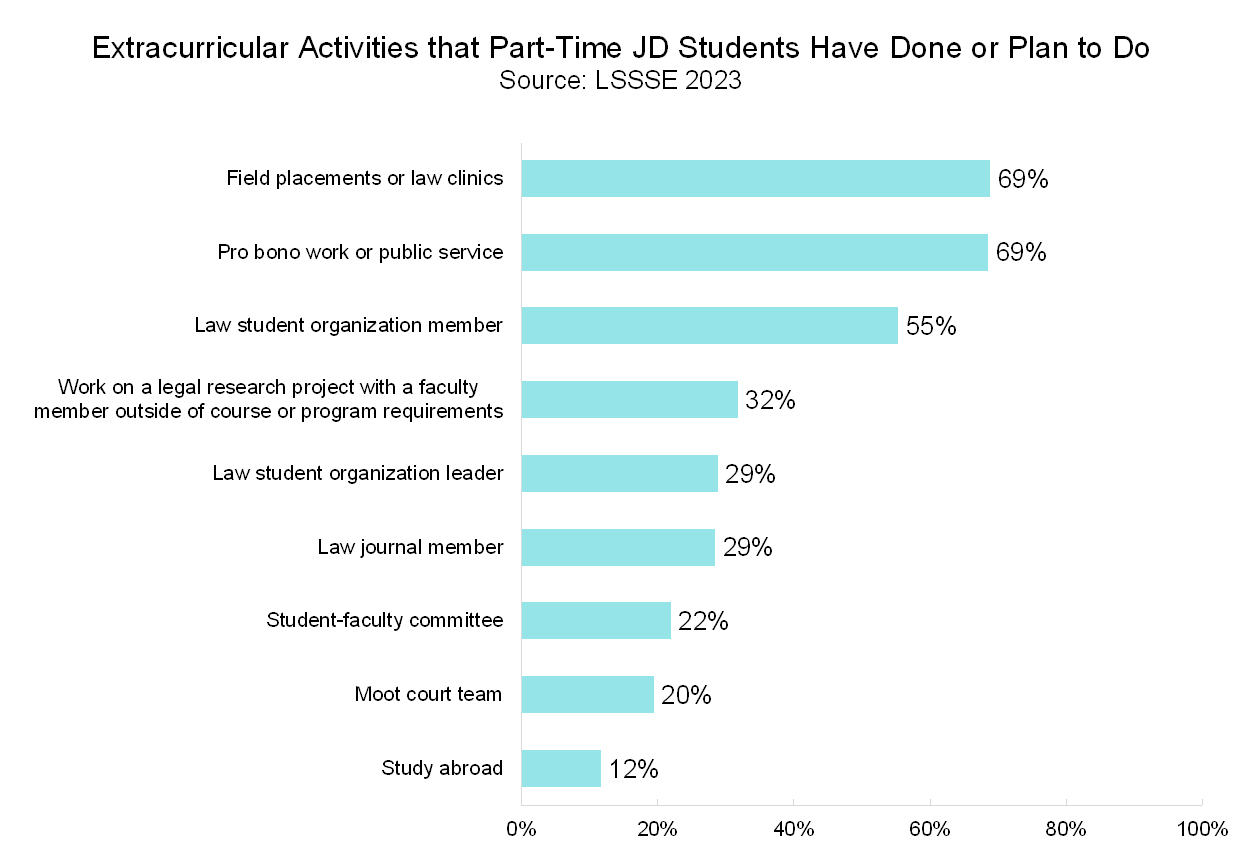 Clearly, being a law student is not a 9-5 endeavor. Most law students are engaged in a variety of activities beyond the bare minimum of class attendance and participation. These activities provide them with vital experiences and professional contacts that they will take forward into their legal careers.