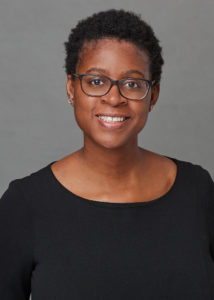 DeShun Harris
Assistant Clinical Professor of Law & Director of Bar Preparation
The University of Memphis Cecil C. Humphreys School of Law
Student-faculty interaction is an important component of law school. Indeed, LSSSE data indicate that the majority of students engage with faculty on matters other than coursework. In thinking about the many ways in which faculty engage with students whether in advising, academic support, mentoring, coaching, and office hours, it is important to consider how one-on-one meetings with students can be fruitful. As it relates to office hours specifically, because they are a requirement of the ABA, it's important that think about the ways in which office hours can be conducive to learning and expand what is known about them.
My research of office hours unveiled how to enhance office hours: overcoming underutilized office hours, creating a welcoming office, understanding the office hour framework, and creating a learner-centered collaborative environment. While much of the formal published article focuses on the framework of office hours and creating a learning-centered environment, for readers here, I think it's important to focus on overcoming underutilized office hours and creating a welcoming office. In other words, let's think about how students are encouraged to attend office hours. This becomes of particular importance to ensure some students aren't missing out on critical faculty-student interactions. It is important, given the changing times, that one considers how the office hour might be adapted especially when we return for Fall 2020.
Encouraging Attendance: Invite Students Directly
Students have perceptions about office hours that are often the result of past experience or perceptions of their professor. For example, some students may believe office hours are only for students who are struggling. Some other students may believe professors are unapproachable or unavailable. There are many reasons why students may choose not to attend office hours even when they may be beneficial. With many students returning or beginning law school remotely, breaking down those perceptions is going to be very important when other types of faculty-student interaction might be reduced or changed (e.g., talking to students immediately after class, bumping into students in hallways, or chatting with students at events). This will make engaging some students in the office hour more important.
Professors can address these perceptions and circumstances by being intentional about inviting students to their office hours. For example, place a statement in the syllabus that explains the purposes of office hours (e.g., to ask questions, to explore ideas beyond the scope of class, to strengthen their analytical skills, or to learn more about the profession). Professors can reaffirm office hours by inviting students to visit periodically through the semester by expressing it during lectures or through emails or postings to the learning management system. My research also indicates that giving meaningful feedback can be a useful way of increasing the usage of office hours by students even more so than creating a welcoming environment; as professors think about assessments, they may find more students come as they provide feedback.
The Office Setting: Make it Comfortable
While it may be a while for some law schools to begin in-person teaching, when it does begin professors should be aware that the physical office sends implicit messages to students. A messy office with papers strewn about can communicate busyness and that the student is taking up valuable time. An office that creates a great deal of space between student and professor can communicate a clear divide between the two, making it difficult for the student to share honestly. Finally, for some students, coming to a physical office can be intimidating or less accessible.
Professors can make their offices and themselves appear more accessible by minimizing clutter, minimizing computer screens, and silencing phones. These small steps can help the student feel invited rather than feeling they are a distraction. To the extent possible, professors should structure their offices in a way that communicates collaborations rather than a hierarchical barrier between professor and student. Where it isn't possible to close spacing due to social distancing, alternatives can include situating one's self side by side or sitting at a round table to keep an appropriate distance but feeling closer or collaborative.
Alternatives to the Office: Online Options Work Too
This past semester, many professors learned that the physical office hour isn't the only way to meet students. Using email or instant messaging can be a good way to reach those students who may be unable to attend physical office hours. But research suggests that email can sometimes be read with unfavorable biases toward minorities and women. It is important to create clear policies for the appropriate use of email to avoid unyielding chains of emails or questions that may be more appropriate for discussion. Professors may also create policies related to when emails will be answered to alleviate the stress of feeling a need to respond.
Phone calls and videoconferencing are great tools that if used properly can replicate the in-person office hours. More research is needed to evaluate the best practices for doing so, but professors should think about what they are asking of students if they request students to appear on screen (for some students it could be breaking a barrier between home and professional life that they aren't willing to cross due to shame or privacy concerns). And meeting students in locations other than one's office like common spaces can also serve to break down barriers and create more accessibility. Alternatively, professors may consider reserving larger spaces that allow groups of students to meet with the professor which may also reduce any barriers the student may have.
Conclusion
Office hours are an important part of student-faculty interactions. Professors might consider ways in which they can enhance office hours and make them more available and welcoming to their students. With the changes brought by COVID-19, it is now more important that professors evaluate the ways in which they adapt online versions of our office hours or meetings we have with students, and also give thought to what future in-person office hours might look like.
___
References:
DeShun Harris, Office Hours Are Not Obsolete: Fostering Learning Through One-on-One Student Meetings, 57 Duquesne L. Rev. 43 (2019).
ABA Standard 404(a) (1), http://www.americanbar.org/content/dam/aba/publications/misc/legal_education/Standards/2016_2017_standards_chapter4.authcheckdam.pdf.
Looking Ahead: Assessment in Legal Education Annual Results 2014, http://lssse.indiana.edu/wp-content/uploads/2016/01/LSSSE_2014_AnnualReport.pdf.
Rosemarie Arbur, The Student-Teacher Conference, 28 College Composition and Communication 338 (1977).
Elaine S. Barry, Using Office Hours Effectively, Observer, June/July 2008.
Whitney Griffin, et. al, Starting the Conversation: An Exploratory Study of Factors That Influence Student Office Hour Use, 62 College Teaching 94 (2014).
Mario Guerrero and Alisa Beth Rod, Engaging in Office Hours: A Study of Student-Faculty Interaction and Academic Performance, 9 Journal of Political Science Education 403 (2013).
Lydia Eckstein Jackson and Aimee Knupsky, "Weaning off of Email": Encouraging Students to Use Office Hours over Email to Contact Professors, 63 College Teaching 183 (2015).
Robin S. Wellford-Slocum, The Law School Student-Faculty Conference: Towards A Transformative Learning Experience, 45 S. Tex. L. Rev. 255, 262 (2004).