By popular demand, LSSSE is now capturing information about the experience of law students with disabilities. Law students are given the opportunity to select one or more conditions using the following questions:
Have you been diagnosed with any disability or impairment?
Yes
No
I prefer not to respond
Which of the following impacts your learning, working, or living activities?
Sensory disability

Blind or low vision
Deaf or hard of hearing

Physical disability

Mobility condition that affects walking
Mobility condition that does not affect walking
Speech or communication disorder
Traumatic or acquired brain injury

Mental health or developmental disability

Anxiety
Attention deficit or hyperactivity disorder (ADD or ADHD)
Autism spectrum
Depression
Another mental health or developmental disability (schizophrenia, eating disorder, etc.)

Another disability or condition

Chronic medical condition (asthma, diabetes, Crohn's disease, etc.)
Learning disability
Intellectual disability
Disability or condition not listed

Please describe your disability or condition
In 2022, nearly one in five (19%) of LSSSE respondents had a disability. Students who responded "yes" to the disability question then had the option to select the condition(s) that impact their learning, working or living activities. Mental health conditions were by far the most common, with about 13% of law students having a condition such as anxiety, ADHD, or autism. Four percent of law students had a condition not specified on the survey such as a chronic health condition or a learning disability. Two percent of respondents had a physical disability, and one percent had a sensory disability such as being deaf or hard of hearing.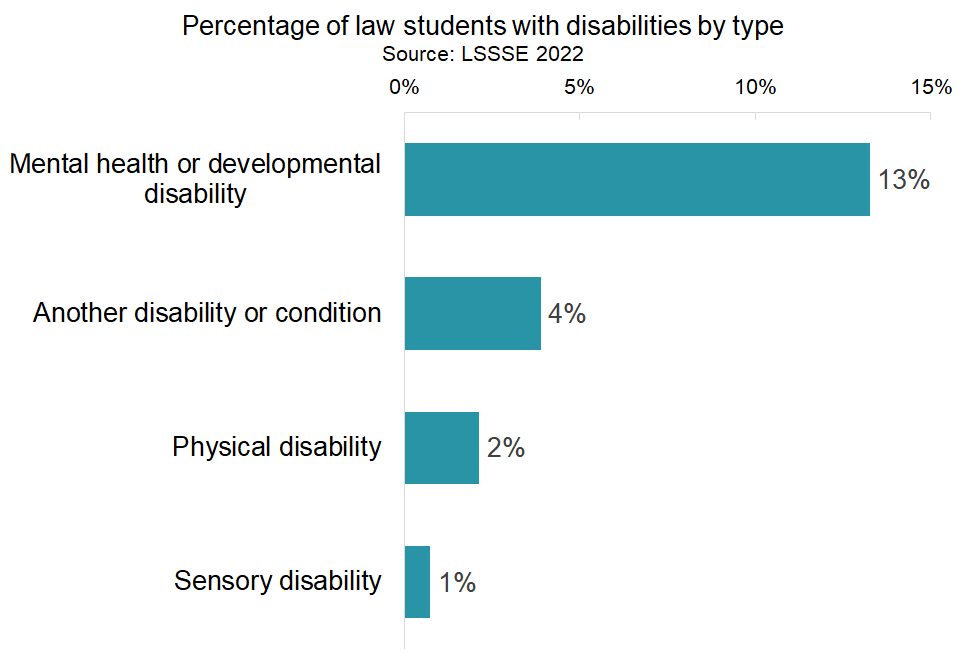 In addition to tracking the overall proportion of law students who are disabled, these new data give us an exciting opportunity to explore how students with disabilities might engage differently with their law schools and what particular experiences or services law schools can offer to better help these students succeed as professionals. For example, law students who have a disability are more likely to participate in class discussions, both online and in person, compared to their non-disabled peers.  Additionally, students with disabilities are more likely to engage in pro bono work or public service during law school. Near four out of five students with disabilities (79%) either plan to or have done pro bono work or public service compared to 74% of non-disabled students.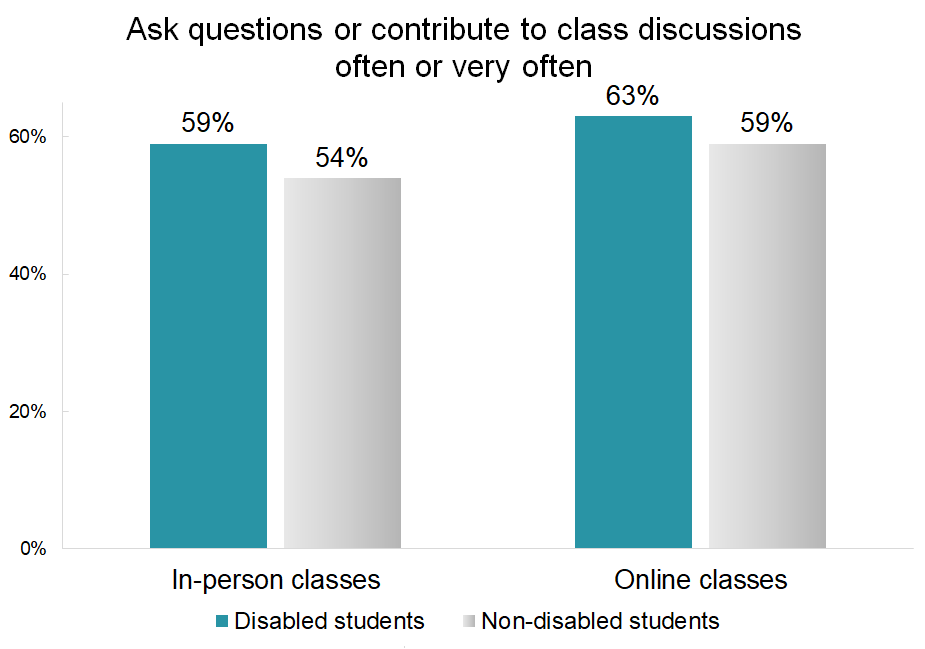 However, disabled students are less likely to be satisfied with their experiences with academic advising and career advising compared to their classmates. This suggests that law students with disabilities engage intensely with the law school experience but do not always feel as supported as their non-disabled peers.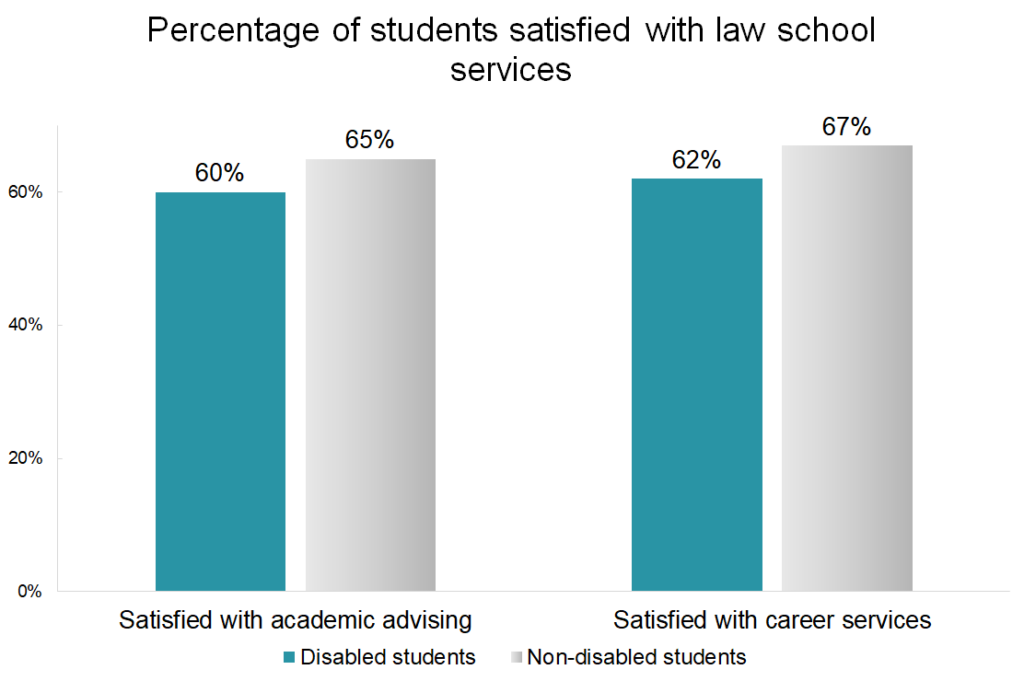 The new disability questions are included in the core LSSSE survey and available to all participating law schools. Survey registration will be opening soon; contact LSSSE for more details!