In our last post, we examined the differences in time spent caring for dependents among law students by age, gender, and enrollment status (part-time or full-time). In this post, we look at the stress and satisfaction levels of students with different levels of caretaking duties. Most law students report moderate to high levels of law school related stress and anxiety (3 or higher on a 7-point scale). Interestingly, there are virtually no differences in law school related stress levels among students based on the amount of time they spend caring for dependents. Students at all levels of caretaking responsibility are all equally stressed during law school, with around 50% having high levels and around 45% having moderate levels.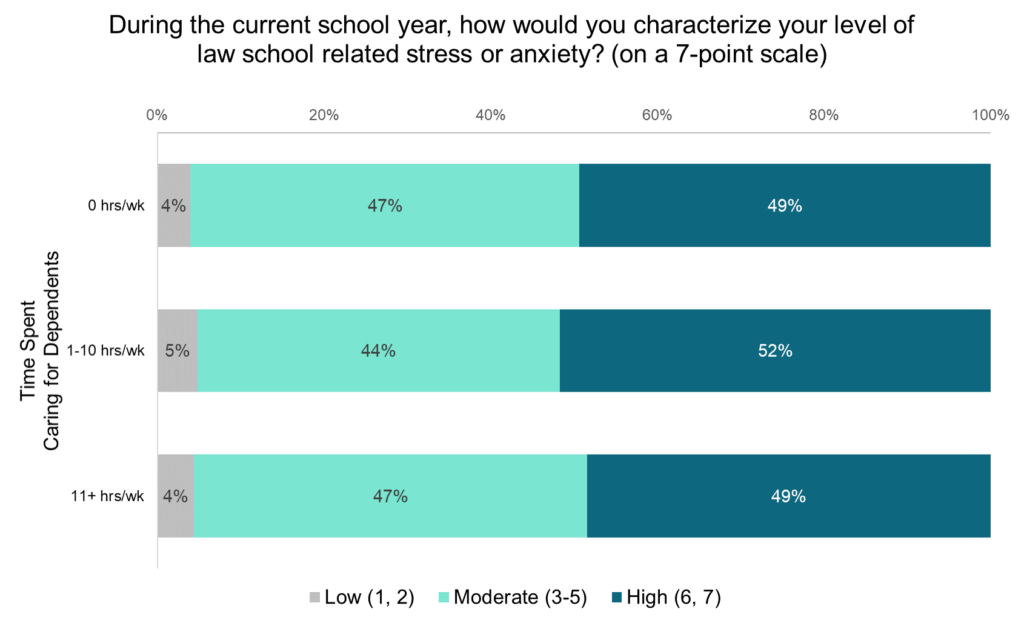 Law students with no, low, or high levels of time spent caring for dependents also report similar levels of satisfaction with the law school experience, with slightly more than a third saying their experience has been "excellent" and slightly less than half rating their experience as "good."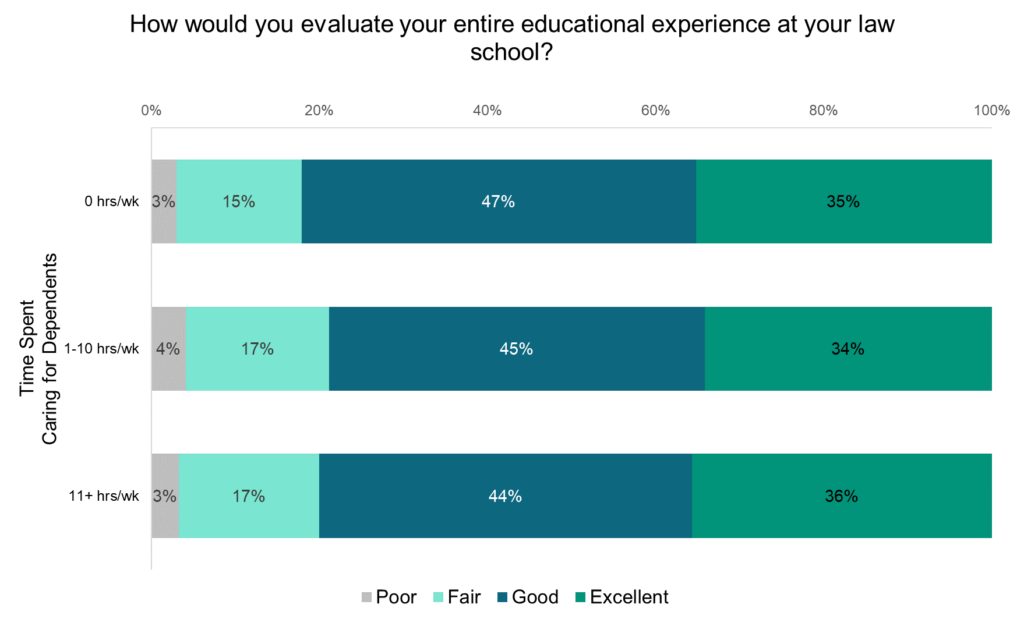 However, students with varying levels of caretaking responsibilities do diverge in how they allocate their time among law school activities, work, and leisure. Nearly half (49%) of students with caretaking duties spend more than five hours per week commuting to class while only 37% of students without caretaking duties report the same. Students without dependents tend to spend more time on leisure activities such as socializing and exercising whereas students with dependents are more likely to work for pay and have longer commutes to class. This suggests that caretaking students meet the needs of their dependents at the expense of time that might otherwise be spent on self-care activities. This trade-off is similar to the findings of the LSSSE 2019 Annual Results, which show that women are performing well in law school but with higher costs to their physical and mental health relative to their male classmates. Non-caretakers are slightly more likely to spend at least five hours per week participating in law school activities while caretakers are somewhat more likely to engage in legal pro bono work not required for class and to participate in community activities. So when caretaking students have the ability to engage in extracurricular activities, they are likely to choose different activities than their non-caretaking classmates.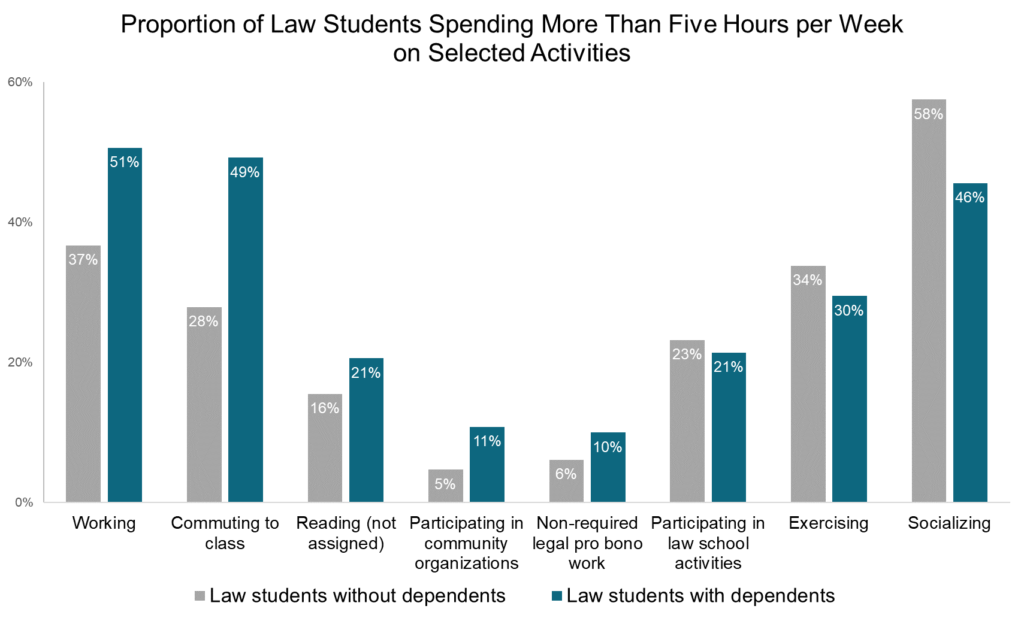 Clearly, the way students spend their time varies depending on whether they spend time caring for others during the week, even though both groups are remarkably similar in stress levels and overall satisfaction. This implies that students who differ in caretaking duties may adapt by taking advantage of different resources and strategies in order to make the most of their law school experience. Students who have greater caretaking duties are also more invested in other non-campus-related activities—including work, community organizations, and pro bono services. Though they spend less time socializing, they remain almost equally invested in participating in law school activities overall.