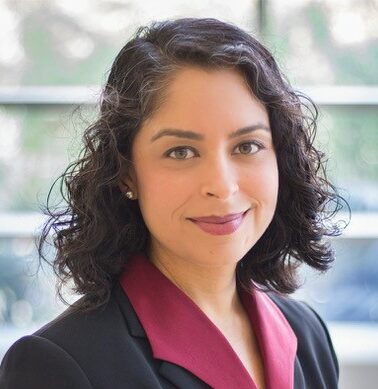 Meera E Deo, JD, PhD
The Honorable Vaino Spencer Professor of Law, Southwestern Law School
Director, Law School Survey of Student Engagement (LSSSE)
For over a century, American policy makers have recognized the need to provide personal support to students in primary and secondary school. Many states, including California, offer free or reduced lunch to students in need. Nurses and counselors are often available on campus to provide medical attention, academic guidance, and mental health support. Despite our clear understanding of the importance of these structures of support for children in the K-12 educational system, there are few mechanisms to support students in higher education. Yet many students in college, graduate school, and professional school also struggle to meet their basic needs.
In my new article, "A CRT Assessment of Law Student Needs," and the accompanying Fact Sheet, I seek to convince policymakers that law students also need both administrative and legislative support to help them survive and thrive academically as well as professionally. LSSSE data show law students have been struggling to recover from the heightened challenges they endured during the early years of the pandemic. Struggles with food insecurity, financial anxiety, and emotional strain contribute to declining academic success, particularly for populations that were marginalized on law school campuses long before COVID. Legislative support is necessary to support students through this era so they can maximize their full potential.
Applying a CRT Framework
When we consider the CRT tenets of intersectionality and the compound effects resulting from those with devalued raceXgender characteristics specifically, it becomes evident that women of color law students are particularly at risk of falling behind or leaving law school altogether without greater support. The CRT concept of praxis further urges scholars to not only theorize about challenges and opportunities, but to put proposals into practice to achieve real change. Merging empirical methods with CRT, a new model of  eCRT scholars "seek to rethink and change the premise of race scholarship in general by eschewing theoretical and methodological silos in pursuit of deepening our understanding of race and racism to advance racial justice." Here, LSSSE data coupled with CRT theories are particularly instructive.
LSSSE Findings on Law Student Needs
In 2021, LSSSE asked students about their experiences Coping with COVID. What they shared remains deeply disturbing, and even more so when we consider raceXgender effects. Women of color suffered with high levels of food insecurity—including 58% of Black women and 65% of Latinas who had increased concerns about whether they had enough food to eat.

Students also reported declines in their physical health. For every racial group, higher percentages of women than men noted these declines—including 81% of Latinas (and 72% of Latino men).

Most students also managed depression (85%) and anxiety (87%) that interfered with daily functioning—again, with marked raceXgender effects that bear out the CRT literature. For instance, while 73%–81% of white men, Black men, and multiracial men reported increased anxiety, a full 93% of white women, 90% of Black women, and 91% of multiracial women experienced the same.

Struggles to meet their basic needs resulted in numerous missed opportunities for interaction with classmates and professors. One out of every five student respondents to the 2021 LSSSE survey (19%) never spoke with professors or other advisors about career plans or their job search. One third (33%) never discussed ideas from readings or classes with faculty members outside of class. There were also fewer opportunities for students to work with faculty on activities other than coursework (including committees, orientation, and student life activities); a full 51% of students never worked with faculty on these projects outside of class. Unsurprisingly, given all of these struggles, students also reported decreases in academic success, with women from most racial groups suffering more than men.


Institutional and Legislative Support
Most institutions already have a foundation to support students. But we can do better. In "A CRT Assessment of Law Student Needs," I propose numerous options for administrators and policymakers to consider. For instance, while many campuses have food pantries to combat food insecurity, they should go beyond a locked room full of cans to prioritize accessibility by being open long hours or 24 hours, without an appointment or sign-in requirement, and on various parts of campus (not just one location that may be difficult for law students to access). Drawing from the CRT literature, food pantries should stock not only canned goods but also gift cards so students from varying backgrounds can purchase traditional or ethnic foods and fresh fruits and vegetables, and otherwise have agency over their food consumption.
Given increases in student anxiety and depression, law schools also should make mental health counseling available—with a focus on quality and accessibility for vulnerable populations. Counseling sessions should be free or low cost, with appointments scheduled via phone or through the click of a button, and meetings available both in person and online, as telehealth enables students of color—who rarely have on-site counseling available from professionals of their racial or cultural background—to connect online with counselors who work better for them.
Beyond institutional support, law students need legislative support. This is why the article includes an accompanying Fact Sheet—to make clear through brief bullet points and visualizations what the challenges are and how policymakers can help. Legislators could immediately reduce food insecurity by permanently expanding Supplemental Nutrition Assistance Program (SNAP) benefits to law students—without requiring them to work 20 hours per week or prove they care for dependents. Both the EATS Act and the Student Food Security Act provide pathways for SNAP expansion and extension; they are currently pending before Congress and should be strongly supported. California recently passed legislation expanding CalFresh (the state SNAP program) to those enrolled in institutions of higher education at least half-time. Other states should follow suit. Similarly, legislation should ensure mental health care is covered in standard insurance policies that tend to focus on physical health. Legislation could also offer financial assistance to institutions providing integrated mental health counseling for free or low-cost to law students. Additional legislative support could offer rental assistance, loan forgiveness, emergency funds, and other resources to law students in need.
Conclusion
Together, administrators and legislators can work to combat barriers facing law students that have intensified as a result of COVID. Once their basic needs are met, students can turn to maximizing their academic and professional success. Part of student success involves effectively and enthusiastically engaging in the intangibles of legal education, drawing from their own experiences and backgrounds to share and learn from classmates and faculty. When students are overcome by anxiety, depression, and loneliness, it is impossible to perform at their best.